Concrete Pump Details
Vertical Reach
203'7" (62.1m)
Reach From Front
58.1m (190'6")
Unfolding Height
42'6" (13m)
Front Spread
11. 05m (36'2")
Rear Spread
14.5 m (47'6")
Concrete Cylinder Diameter
230 mm (9")
Cylinder Stroke Length
2100mm or (9″ X 83″)
Hydraulic System Pressure
N/A
Lube System (Hopper)
Automatic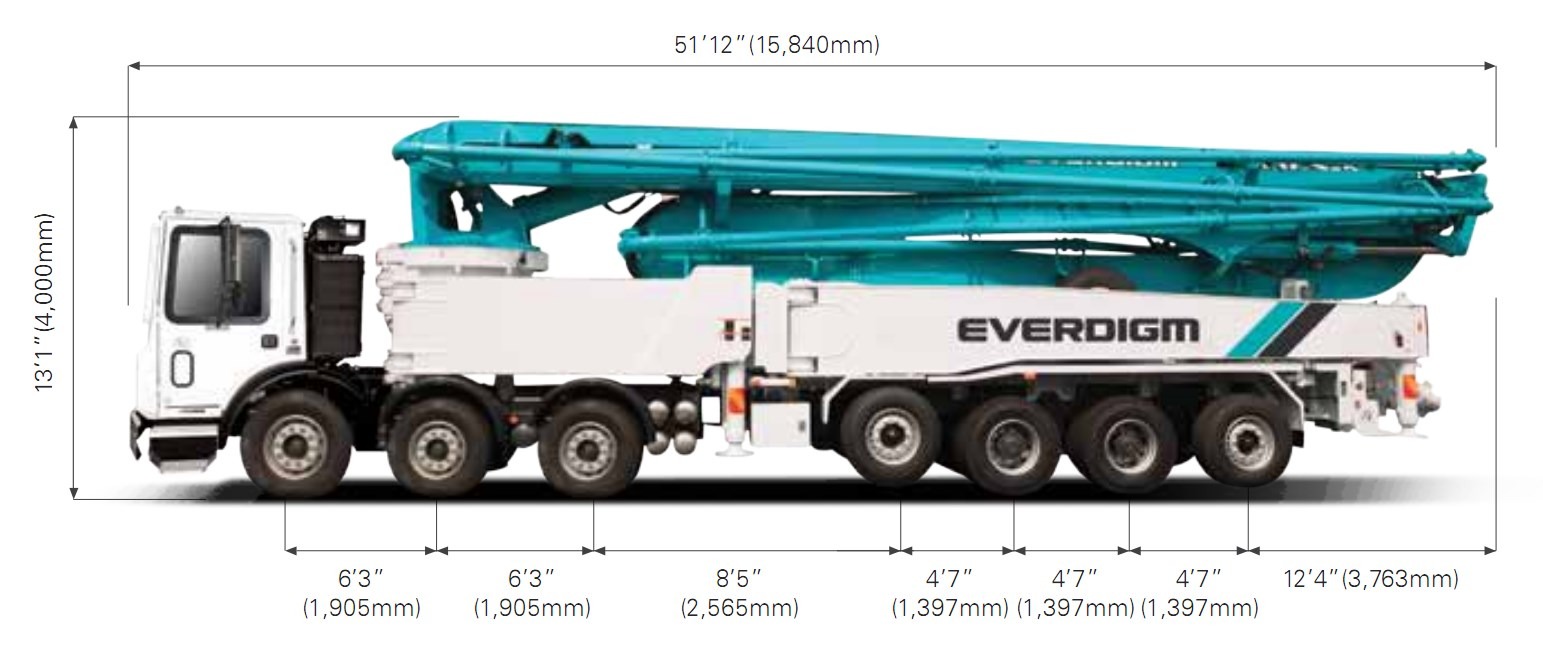 Dimensions will vary with different truck makes, models and specifications. Varies with options selected. Based on Model MACK MRU613 with 2116 pump cell. Weights are approximate and include pump, boom, truck, driver and full fuel.
Folding type:  5-section RZ-folding
Max. vertical reach: 203'7" (62.1m)
Max. horizontal reach: 190'6" (58.1m)
Max. depth reach: 149'6" (45.6m) (incl. End hose 3m)
Unfolding height: 42'6" (13m)
Slewing angle:  360 deg.
End hose length:  10' (3m)
Delivery pipe dia: 5" (125mm)
Pump cell:  2118
Control system:  Closed Free Flow Hydraulic
Main pump:  A4VG180x2
Concrete cylinder (mm):  9"x83"(230×2,100mm)
Strokes No: (per min.) 35
Concrete output*:  235yd3/h (180m3/h)
Concrete pressure*:  1,233 psi (85bar)
Transfer tube type:  S-Tube, S2018 (Dia. 230-180mm)
Volume of hopper: 158 gal (600L)
*Rod side. Output & pressure are theoretical data.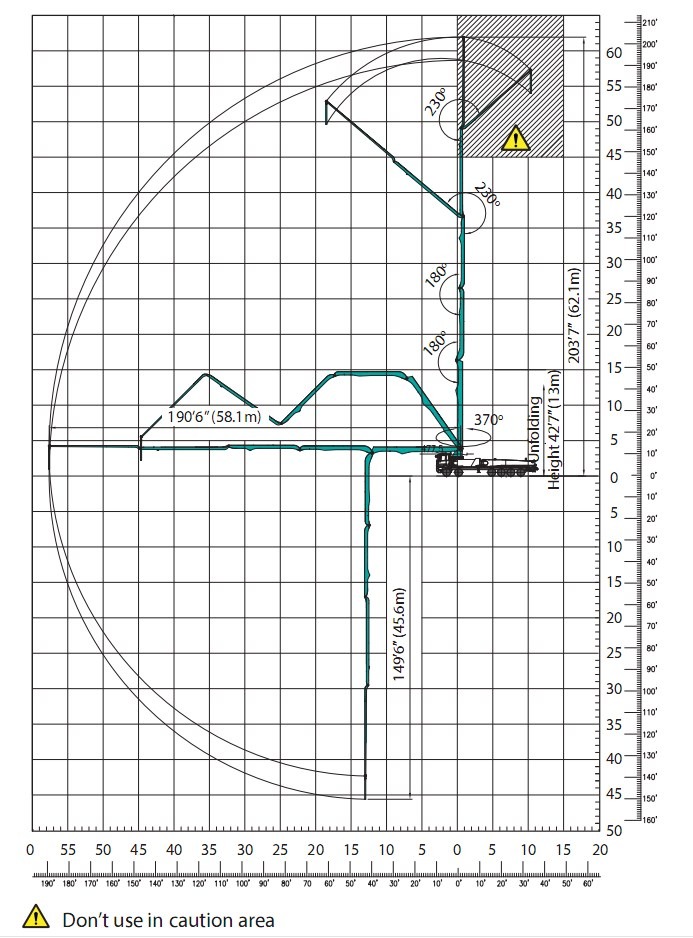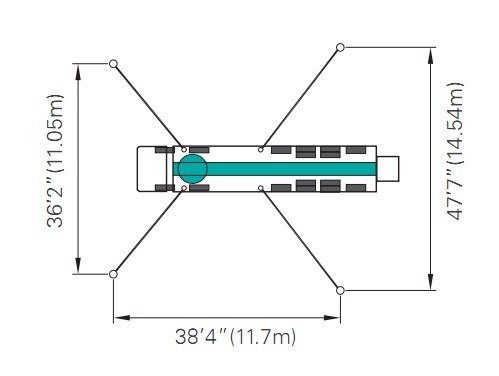 Front outrigger type:
X(Diagonal) Extension
Rear outrigger type:
Swing-out